Christian Evangelistic Economic Development (CEED)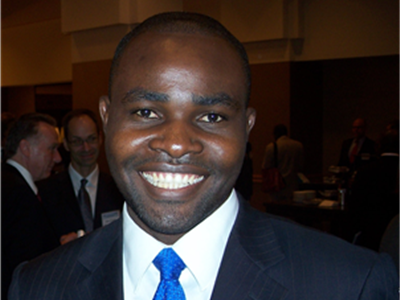 Rufus Idris, Executive Director
Meet the CEED Staff
Rufus Idris
Executive Director
Rufus has 10 years' experience working with disadvantaged and underserved populations on community development and poverty alleviation initiatives across Africa and in the United States. He joined CEED in 2008 as the Director for Non-profit Services and was promoted to the Executive Director position in 2009. He attended Federal College of Fisheries and Marine Technology (FCFMT), and the University of Agriculture in Nigeria, La Roche College in Pittsburgh and Southern New Hampshire University for a Master's Degree in Community Economic Development. Rufus is a 2011 Nominee for the prestigious Martin Luther King, Jr. Leadership Award, and sits on the Allegheny County Department of Human Services' Advisory Council on immigrants, internationals and refugee issues.
Stephanie Thompkins
Deputy Executive Director
Stephanie joined CEED in 2010 as a Program Officer and in 2011 became Deputy Executive Director. She earned her Master's Degree in Managing Information Systems from Strayer University, and has worked in small proprietorships to Fortune 500 companies in many different capacities from office manager to accounting representative. This diverse background provides her with the experience to help the Executive Director meet CEED's mission of addressing the challenges faced by start-up and existing underserved and disadvantaged entrepreneurs by providing technical assistance to small businesses in Southwestern Pennsylvania.
Adedoyin Adeniyi
Program Officer
Adedoyin joined CEED as Program Intern in 2010 during which she worked closely with CEED's Program Officer to provide one-to-one business support to 48 clients. In spring 2011, she became a Program Officer for the Skills to Wealth Program. Adedoyin holds a bachelor's degree in International Relations and Economics from the University of Brasilia, Brazil. During her studies she interned at the United Nations Development Program-International Poverty Centre in Brasilia. She later acquired an MBA with a concentration in International Business and Finance from Point Park University. Before joining CEED, she worked as a corporate risk analyst at EQT Corp. where she was responsible for managing customer accounts, reviewing contracts and ensuring compliance with company regulations.
John Tamiggi
Program Officer
John joined CEED in 2011 as Program Officer for the Skills to Wealth Program. His background in business includes a Bachelor of Science degree in Business Marketing from Indiana University of Pennsylvania. Before joining CEED, John worked for PNC Financial and the Internal Revenue Service. These unique business opportunities further strengthened and diversified his business knowledge and experience. At this time, John looks forward to the opportunity to utilize his acquired skills and experience in business to assist individuals who desire to start or strengthen a small business enterprise.
Jamie Keafer
Secretary
Jamie joined CEED in 2011 as the Administrative Secretary. She recently graduated from the University of Pittsburgh with a Bachelor's degree in Urban Studies, concentrating in Community Organization, and a certificate in Global Studies with a regional concentration in Latin America. While in school she worked for the university's Economics Department and worked for the U.S. Census Bureau during the summer of 2010. Jamie also has volunteered at the Latino Family Center working with Spanish-speaking families.
Keisha Thomas
Community Outreach Representative
Keisha joined CEED in 2011 as a Community Outreach Representative for the Skills to Wealth Program. As part owner in a family business and over 10 years' experience in the non-profit sector Keisha brings the necessary communication and personal interaction skills that are needed to help spread CEED's message throughout Southwestern Pennsylvania.
Photos